Stationed in India, we are supporting all the customers from India, SriLanka and Bangladesh by arranging service all over the world wherever the vessel is. We are providing parts arrangement, Service Engineer arrangement for trouble shooting & Full Maintenance in Dry-Dock and Technical Remote assistance despite of vessel's locations anywhere in the world. We recommend preventive maintenance than breakdown maintenance.
We are at your service 24/7 assisting technically
Bridge Manoeuvring, Governor and Pneumatic System Maintenance Plan

Recommended Periodical Maintenance for Nabtesco Products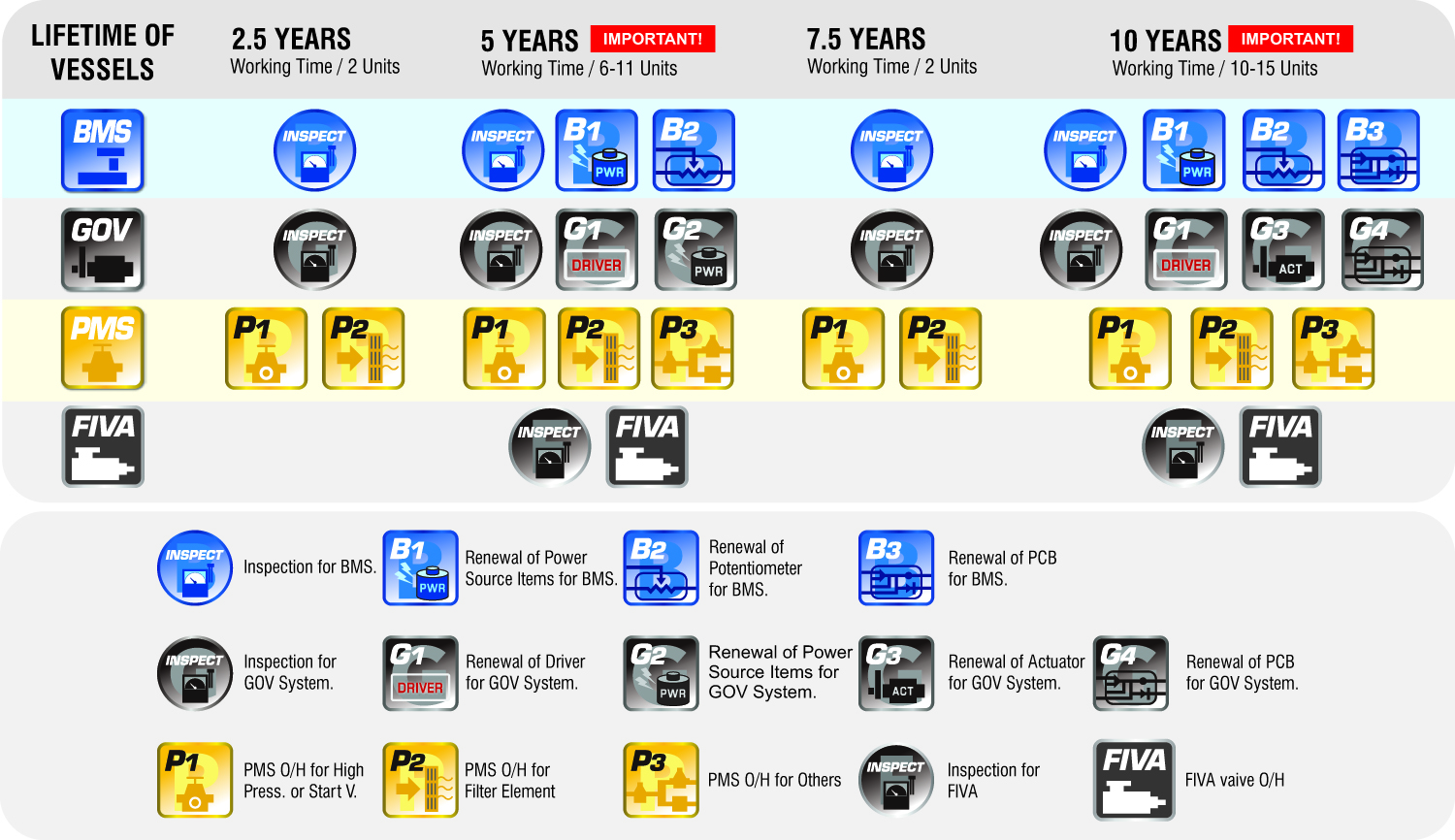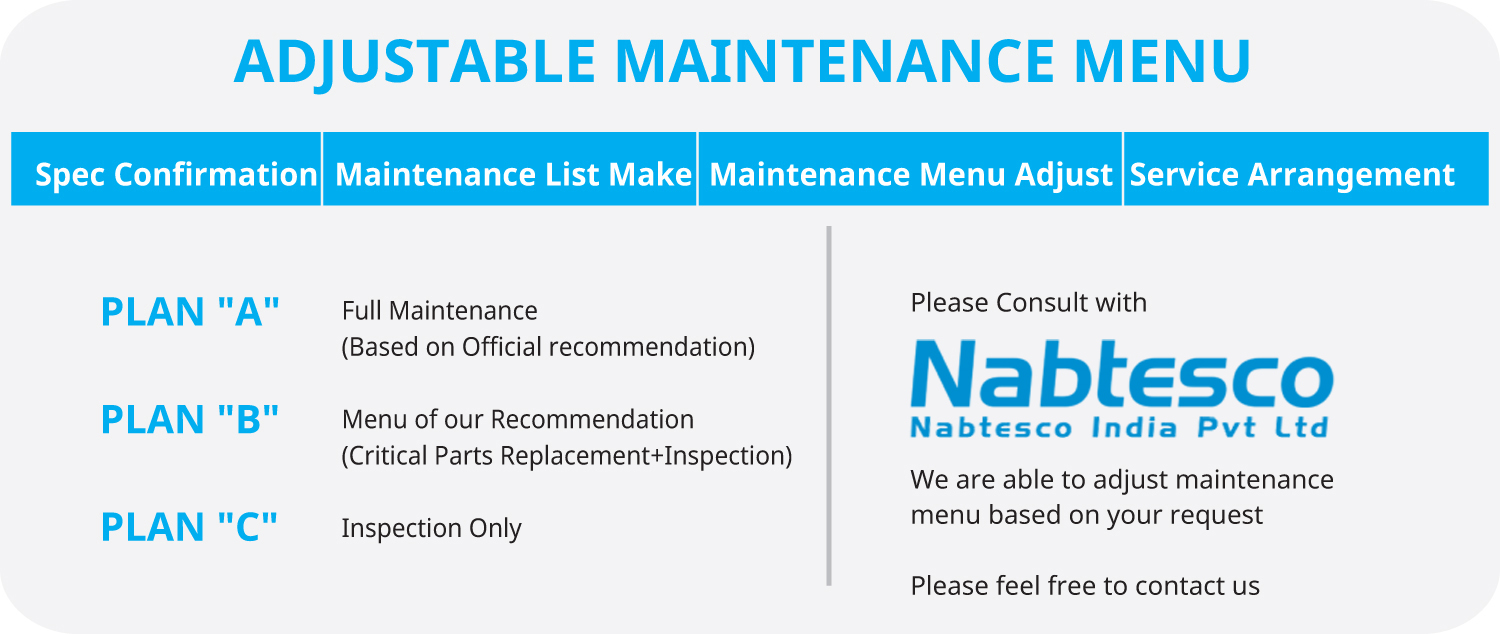 Recently we are receiving emergency trouble inquiries from our customers due to PMS & M/E Remote Control System trouble after vessel undergo its routine maintenance at shipyard.
As a result of this investigation, we confirmed that other companies in which are not authorized by Nabtesco Service are attending and providing maintenance for Main Engine Pneumatic system as well as its Remote Control System that are supplied by us.
Such of these issues relates to further loss of time and additional cost to customers due to mis-judgment in choosing cheaper way.
Therefore we strongly request to receive the order of your managing vessels directly from us during routine maintenances of our products and avoid stress on to customers side as well as for your vessel's safe voyage.
We are managing each vessel's maintenance history and trouble records of our products and therefore we can recommend the proper maintenance plan as well as to advise accordingly with customer budget.