Marine Vessel Equipment Company
Safe, Secure and Comfortable Voyage with Unique Motion Control Technology.
Over many Years, We Nabtesco have accumulated a wide range of experience in marine engine remote control systems and Governor systems for medium to large sized vessels.For the control systems of diesel engines, which are the core components of vessels, we are quickly responding to the demand for electronically controlled engines, which are set to become mainstream in the future, in addition to meeting the demand for mechanical engine control systems. Through these activities, we are pursuing the development of environmentally friendly technologies. We will continue to help enhance the safety of oceangoing vessels and optimize their navigation by using our long accumulated expertise and our vast global after-sale service system.
Also we have realized the importance of " Preventive Maintenance" for manoeuvring systems. So we are providing variety of basic maintenance programs for each system based on the service period. Upon customer's request, other maintenance programs are also available besides the basic ones offered.
Our moto is to support our customer's query 24/7 to provide a safe & secure voyage.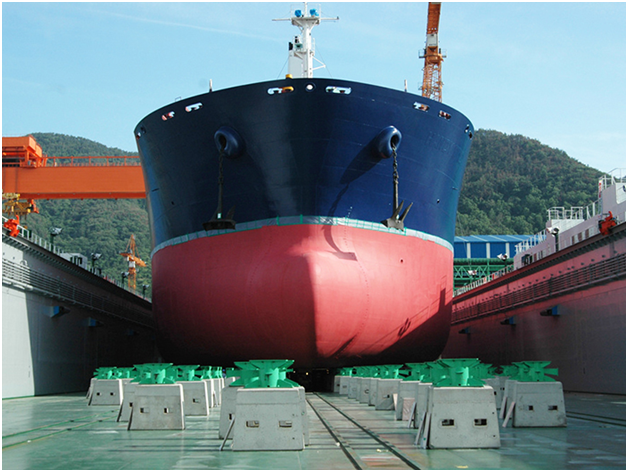 For Main Engine remote control systems of vessel, we have about 50% share in Japanese Market and around 40% share in the world market. We have a global service network for the vessel equipment business and we are expanding our share in overseas markets based on our aftersales service business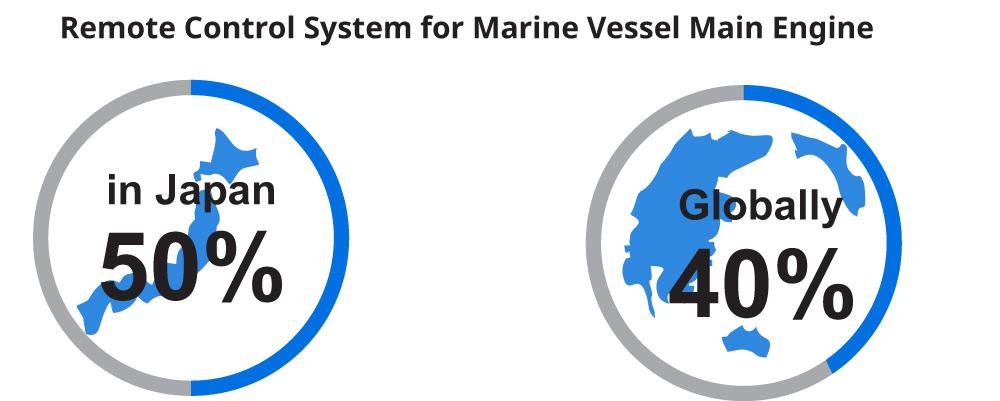 Company Name 

Nabtesco Corporation

Established  

September 29, 2003

Address  

JA Kyosai Bldg., 7-9, Hirakawacho 2-chome,
Chiyoda-ku, Tokyo 102-0093, Japan

TEL 

+81-3-5213-1133 (main)

FAX 

+81-5213-1171(main)

Capital 

10 billion yen
Nabtesco India Private Limited.
Industrial plot No. 485/9B, 14th Cross, 4th Phase,
Peenya Industrial Area, Bangalore-560058, Karnataka, India
Tel: +91 80 41234901
FAX: +91 80 41234903
E-mail: nti_me@nabtesco.co.in
Nabtesco Corporation Marine Control Systems Company
Kobe Office 1617-1, Fukuyoshi-dai, 1-chome,
Nishi-ku, Kobe 651-2413, Japan
Tel: +81 584 22 2111
FAX: +81 584 23 1532
E-mail: newbuilding@nabtesco.com
THE NETHERLANDS Nabtesco Marine Europe B.V.
Touwslagerstraat 17, 2984 AW Ridderkerk the Netherlands
Tel: +31 180 530 590
FAX: +31 180 530 591
E-mail: technical@nabtesco.nl
HP: https://www.nabtesco.nl/
In Japan ( Tokyo Office )
Nabtesco Marine Japan Tokyo
JA Kyosai Bldg., 7-9, Hirakawacho 2-chome,
Chiyoda- Ku,Tokyo 102-0093, Japan
Tel: +81 3 5213 1155
FAX: +81 3 5213 1174
E-mail: newbuilding@nabtesco.com
Nabtesco Marine Asia Pacific Pte. Ltd
401 Common Wealth Drive
#05-04 Haw Par Techno Centre
Singapore 149598
Tel : +65 6225 6559
FAX : +65 6225 7393
E-mail: sales@nabtesco.com.sg
HP: https://www.nabtesco-marine.com.sg/
Nabtesco Marine Machinery (Shanghai) Co., Ltd.
1703 Room, Yue Xiu Tower, No.388 Fu Shan Road,
Pudong New Area, Shanghai, 200122, China
Tel: +86 21 5852 0363
FAX: +86 21 5852 0348
Nabtesco Marinetec Co., Ltd.
29-1 Gupyoung-Ro, Saha-Gu, Busan 49454, Korea
Tel: +82 51 264 9380
FAX: +82 51 264 9320
E-mail: nmtc0420@nmtc.co.kr
HP: http://www.nmtc.co.kr/
Nabtesco India Private Limited.
Industrial plot No. 485/9B, 14th Cross, 4th Phase,
Peenya Industrial Area, Bangalore-560058, Karnataka, India
Tel: +91 80 41234901
FAX: +91 80 41234903
E-mail: nti_me@nabtesco.co.in
Nabtesco Marine Asia Pacific Pte. Ltd
401 Common Wealth Drive
#05-04 Haw Par Techno Centre
Singapore 149598
Tel: +65 6225 6559
FAX: +65 6225 7393
E-mail: service@nabtesco.com.sg
HP: https://www.nabtesco-marine.com.sg/
Nabtesco Corporation Marine Control Systems Company
Kobe Office 1617-1, Fukuyoshi-dai, 1-chome,
Nishi-ku, Kobe 651-2413, Japan
Tel: +81 584 22 2111
FAX: +81 584 23 1532
E-mail: newbuilding@nabtesco.com
THE NETHERLANDS Nabtesco Marine Europe B.V.
Touwslagerstraat 17, 2984 AW Ridderkerk the Netherlands
Tel: +31 180 530 590
FAX: +31 180 530 591
E-mail: technical@nabtesco.nl
HP: https://www.nabtesco.nl/
Nabtesco Corporation Marine Control Systems Company
Kobe Office 1617-1, Fukuyoshi-dai, 1-chome,
Nishi-ku, Kobe 651-2413, Japan
Tel: +81 584 22 2111
FAX: +81 584 23 1532
E-mail: newbuilding@nabtesco.com